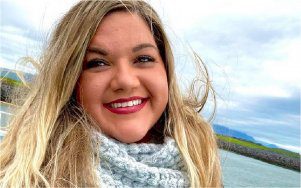 The Road Home Dane County, a Madison nonprofit that operates housing programs for families who have experienced homelessness, has named Cindy Browning to be its next Executive Director. 
"We are very excited that Cindy will be joining us to lead The Road Home in our mission to ensure that every child has a home," said Barbara Tormaschy, President of The Road Home Board of Directors. "Cindy shares our passion for ending family homelessness and has great leadership experience that she will bring to our organization."
Browning formerly served as Executive Director of the DeForest Area Community & Senior Center, and prior to that as Executive Director of the Stoughton Area Resource Team Inc. (START). She is a licensed clinical social worker with direct practice experience in the areas of housing, domestic violence and substance abuse. She earned her Master of Social Work from George Williams College of Aurora University and her Bachelor of Arts in Social Work from the University of Wisconsin-Whitewater.
"What excites me most about this position is that it aligns with my values," Browning said. "I have a deep passion for working with nonprofits focused on ending and preventing homelessness. Understanding cycles of poverty and striving to disrupt them is a core value that I hold, and I am eager to lead and work with individuals who share this same passion and drive."
The Road Home operates 13 unique housing programs for Dane County families who have recently experienced homelessness, serving approximately 250 families and 500 children each year. As Executive Director, Browning will be responsible for charting the agency's strategic course while maintaining an agency culture centered on providing top-notch support services to families in need.
Browning will begin in her role as Executive Director on December 19, 2022. She replaces Dan Stein, former Executive Director of Second Harvest Food Bank, who has served as The Road Home's Interim Executive Director since August.