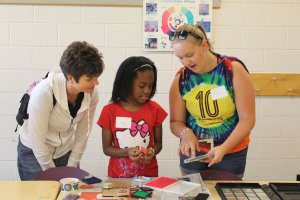 Help us bring the community together to end family homelessness in Dane County by being an event sponsor. Each year, The Road Home holds two major events: Homes for Families Fundraising Breakfast and Families Moving Forward Celebration. Our annual one-hour free breakfast, which draws over 400 attendees, raises over one-third of our annual budget. This support allows us to continue running our programs that provide crisis intervention and long-term solutions for families experiencing homelessness in our community. The Families Moving Forward Celebration recognizes the successes of our families who have reached certain milestones in maintaining stable housing. Sponsorships range from $1,500 to $10,000. Multi-year opportunities are available.
Sponsors are acknowledged in the following ways (specifics vary depending on sponsorship level):
Reserved tables at our breakfast
Company logo on print and electronic material for the events and on the video screen at the event
Recognition in our newsletter which is distributed to 7,000 households
Company name on breakfast tables
Link to your page on The Road Home website and Facebook page
Company banner displayed at events
For more information, download our 2019 Event Sponsorship form or contact Peggy Halloran by email at peggyh@trhome.org or by phone at 608-294-7998 ext. 311.