What Has Changed?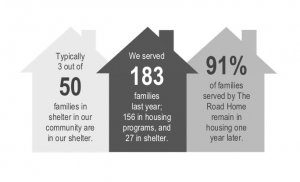 Since The Road Home's founding in 1999, we have continued to grow and adapt to best serve the needs of homeless families in our community. As we have done this, we have increasingly seen the importance of helping families secure and maintain affordable housing. To focus more effectively on housing, we decided to phase out our shelter program, with the process completed on March 31, 2018. This decision came after careful consideration and with the unanimous support of our Board of Directors. Homeless families needing shelter space will continue to be served by existing agencies and we will continue to provide case management to these families. Even as we make adjustments, we remain committed to our vision that every child deserves a home.
Why This Transition?
The efforts of our committed Interfaith Hospitality Network Shelter volunteers through the years have provided desperately needed respite for many families experiencing homelessness. We also know that shelter is not a permanent solution. Research continues to confirm that the solution to homelessness is housing. Unfortunately, our community suffers from a documented lack of affordable housing. That's why for years, The Road Home has played an expanding role in securing funds and support for affordable housing and providing case management to help families find and maintain that housing.
Homelessness continues to be an issue in our community. To solve it, we must all work together, something we do more effectively now than ever before. By closing our small shelter as other agencies fill this gap, we can focus our efforts and resources on housing. We are excited to continue partnering with our donors and volunteers as we take this next step. Together, we can increase our ability to make a long-term impact in the lives of families in our community who need secure housing.
What do these changes mean for…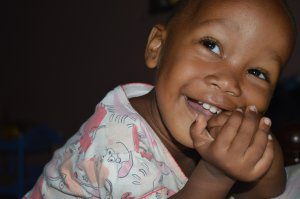 Our Families?
Better Outcomes:
• Expanded services available including skill-building classes and educational resources
• More emphasis on long-term success and stability for our families
• More affordable housing means less time spent homeless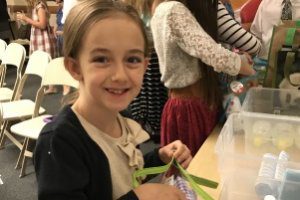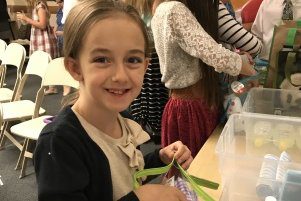 Our Volunteers?
New Ways to Make a Diffference:
• New opportunities for individuals, congregations and businesses
• A range of opportunities to work with families, use your skills or engage in other ways
• Volunteers remain critical to our success
Our Donors?
More Impact From Your Support:
• Donations continue to help the same population: families who need secure housing in our community
• Your gifts reach more families as we expand our housing programs and support services
• Your contributions have longer-lasting effects as they help families stabilize long-term
For further questions, please contact Kristin Rucinksi at 608-294-7998 ext 302 or kristinr@trhome.org. Still have questions? Download our Focusing on Housing FAQ.
If you would like a printable version of this information, download it here: