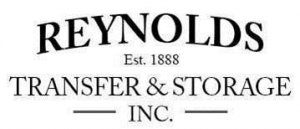 Thank you for your interest in supporting local families as they move into stable housing. Your generous gift of household furniture is truly appreciated and we thank our partners for their storage and moving support. The Road Home partners with Reynolds Transfer & Storage to pick up, store and deliver furniture donations to families in our housing programs who are in need of furniture. If you have furniture that you would like to donate, please fill out the online form.
Please note that we are not able to accept sofa beds, waterbeds, sectionals, reclining sofas, glass top furniture, bar stools, mirrors, cribs, bunk beds, bookcases, cabinets, desks, armoires, furniture with scratches, dents, tears or stains, bedding, towlels or TVs and electronics. Once you submit the form, you'll get an email acknowledgement that your request has been received. Donation pick-ups are done one day each month.
It is important to note that Reynolds Transfer & Storage is not able to do same day or next day pick-ups.  
Thank you for making the transition to housing smoother for families with children in our community who have experienced homelessness. Special thanks to Reynolds Transfer & Storage for their partnership in providing moving and storage services.