The Road Home Dane County team works collaboratively towards our mission to end family homelessness. The dedicated staff of Housing Advocates, Program Managers, Administrative and Developemt staff and Directors all play a crucial role in supporting the organization and the families with children we serve. View current job openings here and meet the team below!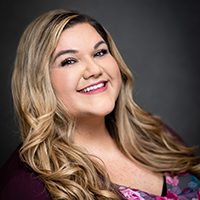 Cindy Browning
cindyb@trhome.org
Executive Director
Cindy serves as Executive Director of The Road Home and supports her team of leaders and advocates in strengthening our mission to end family homelessness in Dane County. Cindy is a licensed clinical social worker with direct practice experience in the areas of housing, domestic violence and substance abuse. She has worked as an Executive Director in the Dane County community for organizations that support basic needs, well-being and self sufficiency for almost 10 years. 
She is excited by the work done at our agency as it aligns directly with her values. She has a deep passion for working with nonprofits focused on ending and preventing homelessness. Understanding cycles of poverty and striving to disrupt them is a core value that she holds.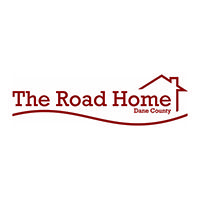 Diane Speich
dianes@trhome.org
Human Resources Director
Diane has worked with The Road Home since 2015. She brings with her 30 years of experience in the human resources field, with 20 years of that working with nonprofit organizations. Diane received her bachelor's degree from the University of Wisconsin-Eau Claire.
Diane has always believed employees are an organization's greatest asset. She is happy to work for an organization that truly appreciates and respects its employees. She enjoys helping employees by answering questions, problem solving and, most importantly, listening.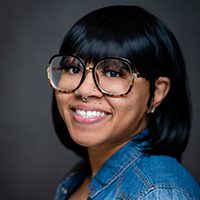 Dominique Christian
dominiquec@trhome.org
Program Director
Dominique has held many leadership roles at The Road Home and is currently the Program Director, empowering the organization's 20+ Housing Advocates as they support families enrolled in our housing programs. Dominique began her position at The Road Home in 2018 while earning her bachelor's degree in social work with a minor in political science. With her background as a Certified Peer Support Specialist, Dominique has experience supporting people with mental health struggles, psychological trauma and substance use.
Dominique chose to enter this field because she believes that while there are many people passionate about this work, there aren't enough people of color who share commonalities and similar experiences with the many of the clients being served. She believes her lived experience helps her be effective in supporting and advocating for others in their recovery process.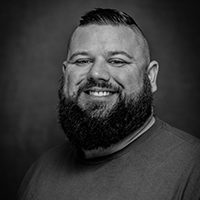 Justin Burton
justinb@trhome.org
Operations Director
In his role as Operations Director, Justin works with all areas of the agency to create a collaborative, efficient and dedicated work environment to achieve our mission. Justin graduated from Our Lady of The Lake University with a master's degree in social work. He's a Certified Advanced Practice Social Worker in the state of Wisconsin and has experience working with families and youth. 
Justin is a licensed Social Worker in the state of Wisconsin and seeks out knowledge through traditional routes like formal training but also through a thought process of being curious, not judgmental, to listen and learn from the community around him.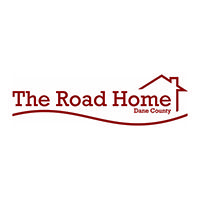 Meghan Salzwedel
meghans@trhome.org
Development Director
​​As the Development Director, Meghan leads the organization's fundraising efforts in collaboration with the Development & Communications team. This includes building relationships with our incredible supporters, planning our annual Homes for Families Fundraising Breakfast, writing and managing grants, and more. Meghan brings to her role years of nonprofit fundraising experience and she earned her Bachelor's Degree in Communications with a Public Relations emphasis from Wartburg College. 
Meghan guides her team with an open, collaborative approach and believes that safe, stable, affordable housing is a human right – no questions asked. She feels honored to support the efforts and the team of dedicated Housing Advocates who work alongside families every day.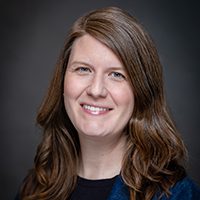 Addie
addiep@trhome.org
Communications & Donor Relations
Addie joined the development team to provide communication support and strategy after being connected to the organization through previous volunteer efforts. As a Communications and Donor Relations team member, Addie assists with The Road Home's publications, marketing materials and overall communication approach. She works directly with the development team and enjoys engaging in meaningful interactions with the families served by The Road Home during interviews and program spotlights. 
With a background in visual communications, Addie earned a Commercial Photography Degree from Madison College and has worked in the nonprofit sector ever since. Assisting in the storytelling of The Road Home's mission in new and creative ways is a passion of hers.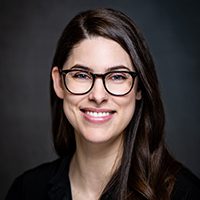 Allie
agrant@trhome.org
Program Coordinator
Allie provides program coordination for multiple housing programs within The Road Home. Allie graduated from California State University, Chico in 2015 with a BA in English Studies and Asian Studies. She spent two years working with youth in a domestic violence shelter and the next five years working as a Rapid Rehousing case manager in Madison and began working at The Road Home in 2020. 
During Allie's time working in homeless services, she has seen that transitional age youth ages 18-24 are especially vulnerable and unsupported. She is excited to support Dane County's Youth Homelessness Demonstration Project (YHDP) and the leadership of the Youth Action Board (YAB) as our community works to increase youth-specific services and supports.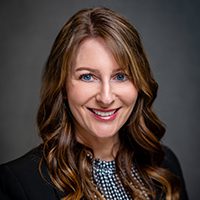 Angela
angelas@trhome.org
Heart Room Coordinator and Housing Advocate
Angela develops and maintains community partnerships to expand and strengthen resources for the families she serves. Through her Heart Room program coordination and housing advocate work she regularly meets with families to set program and life-long goals while measuring their success and empowering them to succeed. 
With a Liberal Arts degree, Angela has an extensive background in supportive services were she developed and implemented a survivor-centered vision for a housing department of a California-based organization and led her team of colleagues dedicated to empowering the lives of homeless individuals and families fleeing intimate partner violence and/or sexual assault. Angela feels driven to connect with those she serves and work to make a difference.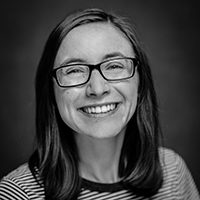 Anna
annam@trhome.org
Voucher Housing Advocate
With her background in International Relations, Anna brings the perspective of top-down analysis as well as grassroots systems into the greater-Madison community. Anna's previous experience as an operations coordinator supports her detail-oriented approach. 
While serving families as a Housing Advocate in the Voucher Program she feels ​​privileged to be in this role and have the opportunity to accompany families wherever they are at on the road towards greater stability. The strength and resilience of the parents and children inspire her, and she aspires to be a safe and supportive part of their community as they reach their self-determined goals.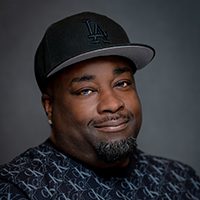 Anthony
anthonyj@trhome.org
RISE Housing Advocate
The RISE Program supports families who have previously experienced homelessness with resources and financial support. As a Housing Advocate for this rapid-rehousing program, Anthony feels honored to give families a chance to become stable on their journey to meeting their goals. He feels this support allows families to become stakeholders in their community. 
Anthony's passion is connecting families to local resources in their community and making Dane County a safer environment for adolescents. With his degree in Human Services, Anthony works every day to empower families served by The Road Home.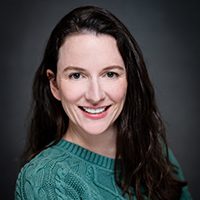 Betsy
betsyb@trhome.org
Office Manager
Betsy has held various roles at The Road Home and currently assists our development team as the Office Manager providing technical database and donor support. She brings an expert view to her work with a focus on serving families equitably. Betsy received her Master's of Social Work from the University of Wisconsin-Madison in 2009 and has been dedicated to serving families who have experienced homelessness ever since.  
Betsy chose to work in housing because she sees that housing is related to every aspect of people's lives. She believes that when people don't have safe, stable housing, it impacts their school, work, health and relationships. When people have stable housing, they are able to accomplish amazing things.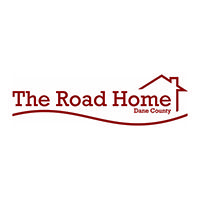 Emily
emilya@trhome.org
Building Futures Housing Advocate
As a Housing Advocate in the Building Futures Program, Emily supports young adults, ages 18-24 and their families with housing, employment, career and life goals. Emily is also a Wisconsin Certified Peer Support Specialist for Mental Health and Substance Use which helps her relate to what families served by our agency may have experienced. She holds a Bachelor's of Science degree in Biology and Spanish and is currently in graduate school to earn her Master's of Social Work degree.
Her past lived experience and knowledge of the challenges involved with being unhoused led her to direct support work. Emily knows about many of the community resources available in Madison and Dane County from her prior work in supporting people who have previously experienced homelessness. Emily enjoys The Road Home's positive work environment that is focused on serving families and believes that when people have stable housing, they can accomplish so many things in life and reach their highest potential.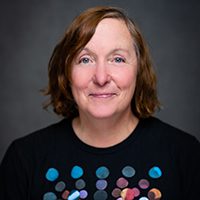 Jen
jenh@trhome.org
Permanent Supportive Housing – Housing Advocate
Jen enjoys learning by experience and has done so in her work as a Housing Advocate providing on-site support to families residing at The Fair Oaks and The Ace Apartments. She enjoys working for The Road Home because of our holistic approach to providing advocacy. She believes that each piece of a person's life is directly influenced by having stable housing. Jen feels that employment, health and mental health, finances, being successful in school, confidence and strength can all be influenced by having a place to call home.
With a background in education and social services, Jen works on many projects as a Housing Advocate to empower families, including finding funding sources for rent, car repairs, health and mental health resources, school registration, summer camps and more. Jen also helps communicate needs from county agencies and property management to the families she serves.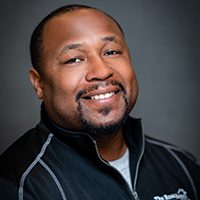 Josh
joshj@trhome.org
Rapid Rehousing Housing Advocate
Josh is passionate about the support he provides as a Housing Advocate in The Road Home's Rapid Rehousing program. He strives to help families reach and maintain stability by providing support as well as linking them to resources. A native of Madison, Josh received his Bachelor's Degree in Social Work with a minor in Human Services from the University of Wisconsin-Whitewater. 
Josh began working at The Road Home in July of 2019. Prior to his arrival at The Road Home, Josh worked as an intern social worker for the Dane County Department of Human Services, and then at the Boys and Girls Club as the Teen and Sports Coordinator. He also serves as a juvenile court worker at the Dane County Juvenile Detention and Dane County Shelter Home. Josh chose this field because he believes we all have a purpose in this world to protect and serve people in any best practice possible. Josh takes pride in being a part of making a positive change and trying to make this world a better place for all.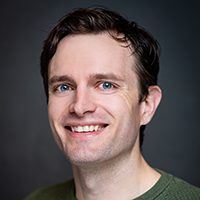 Kyle
kylev@trhome.org
Community Engagement Manager
Kyle focuses on developing opportunities for local businesses, congregations, and individuals to support The Road Home's mission in ways that utilize their unique skill sets and meet their organizational and personal interests. In 2021 he earned his Master's Degree in Social Policy from Brandeis University's Heller School, where he specialized in the development and implementation of anti-poverty policies in the areas of affordable housing and homelessness prevention. Before joining The Road Home in July of 2022, Kyle worked as a union organizer and taught secondary English Language Arts, including a two-year term teaching English as a second language in rural central Rwanda through the Peace Corps.
 Kyle believes that access to safe, affordable housing is both a human right and a moral imperative, and he's excited to contribute to positive local change in collaboration with like-minded community partners. In his free time, he enjoys camping with friends, searching for new books, and banging on his sturdy old drum kit.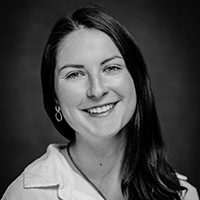 Liz
lschnee@trhome.org
Housing Program Manager- Scattered Site 
Liz supports the team of Housing Advocates in scattered-site programs and delivers thoughtful, equity-driven care. Her duties include one-on-one problem solving, resource sharing for families and crisis management. In addition to managing staff, Liz also helps with grant reporting, keeping accurate accounts of paperwork and building relationships with other agencies to help improve services for the families we serve. 
Liz graduated from University of Wisconsin-Madison with a Bachelor of Arts in 2018 and believes in continuous learning. She values learning from the families we work with, coworkers, and from community activists. Previously, Liz worked to serve families at The Road Home as a Housing Advocate for the Heart Room and Housing Stabilization program. Prior to The Road Home, Liz was a research fellow for the American Voices Project with Stanford University. Liz chose to go into the social services because she sees the link between systemic oppression and individual hardship and believes that making families aware of their rights and options can be a powerful tool to redistribute power. She believes safe housing is a fundamental human right.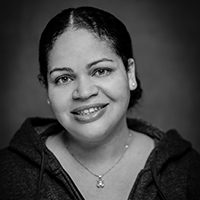 Lusy
lusyr@trhome.org
Bilingual Housing Advocate
Lusy supports families within several programs at The Road Home including Heart Room and the Voucher Program. With her ability to communicate in Spanish to families enrolled in our programs where English is their second language, Lusy is able to serve underrepresented populations in our local community. Having the flexibility to provide support in various programs, Lusy is proud to help families navigate their housing goals and she especially enjoys working with children. 
While obtaining a degree from Devry University, Lusy feels inspired to work for a nonprofit organization where she can empower families from various backgrounds and cultural experiences. She comes to The Road Home with a medical background and draws from her direct support experience with the families she serves.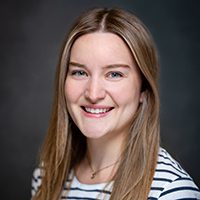 Lydia
lydiaw@trhome.org
Housing Stabilization Housing Advocate
In her role as a Housing Advocate in the Housing Stabilization Program, Lydia is excited to build meaningful relationships with the families she serves where she is able to witness firsthand the positive impact that stable housing has had on families and children's lives. Families enrolled in the Housing Stabilization Program have successfully secured housing, and through her role, Lydia works with them to identify goals such as maintaining positive relationships with their landlords, finding employment and navigating complex housing systems. She believes that having a safe and stable home is a basic human right.
Lydia attended the University of Wisconsin-Madison, where she earned a degree in International Studies and a minor in Middle East Studies. Lydia's formal education trained her to approach complex issues from a variety of perspectives with course work that emphasized critical thinking and cross-cultural understanding, which has enabled her to approach problems creatively and work collaboratively with people from diverse backgrounds.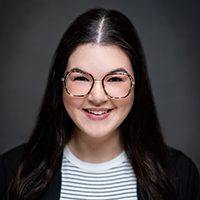 Nicole
nicolec@trhome.org
Permanent Supportive Housing Program Manager 
Nicole is responsible for supporting frontline staff who serve families and children in The Road Home's Permanent Supportive Housing Program. While overseeing and leading her team, she also supports applications into The Road Home's housing programs. With a dual Bachelor's Degree in Psychology and Spanish Language from UW-Whitewater she brings previous direct service experience from behavioral health where she supported patients experiencing severe and persistent mental illnesses.
The Road Home's approach to supporting families in a holistic way that empowers their lives is something Nicole is proud to be a part of. She feels our programs don't solely focus on rent being paid, rather, our team assists with things like: supporting children as they move through their education, assisting families with obtaining employment or other opportunities and supporting clients as they make decisions regarding their health (physical health, mental health, etc.).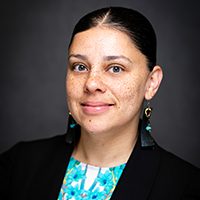 Rocio
rstar@trhome.org
Voucher Housing Advocate
Working primarily with the Voucher Program, Rocio brings strong assets to the team as a bilingual Housing Advocate and provides services to families in both Spanish and English. To assist in client support, Rocio also offers services to other programs within The Road Home including Housing Stabilization and Rapid Rehousing.
With a Bachelor's Degree in Social Work from UW-Milwaukee, Rocio has worked in supportive services throughout her career and feels drawn to The Road Home's mission as she deeply believes in supporting people in reaching their goals around stable housing. She strongly feels that every child deserves a safe place to call home.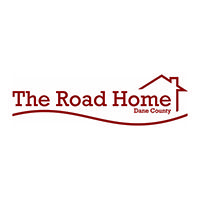 Rory
rbelter@gmail.com
Housing Advocate
With over 10 years of experience working in emergency shelter settings in Dane County, Rory supports the families in our housing programs with an emphasis on empowerment through communication skills. As a Housing Advocate, she also brings prior experience working in property management which she feels gives her unique insight into tenant/landlord relationships. 
After obtaining her graduate and undergraduate degrees from the University of Wisconsin-Madison she also completed her Masters in Social Work with an emphasis on Health and Aging. Rory feels most driven by meaningful work, extending to the support she provides families in navigating difficult systems to creatively problem solve.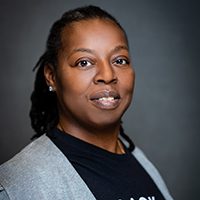 Samantha
samanthagm@trhome.org
Housing & Hope Housing Advocate
Samantha joined The Road Home in 2019 as a Housing Advocate for families enrolled in The Road Home's Housing & Hope program. She comes to The Road Home with years of experience in the human services field. Samantha graduated from Madison College with an Associate Degree in Human Services and then went on to finish her Bachelor's Degree in Human Services with a Minor in Psychology at Upper Iowa University. 
Samantha chose this field because she has always had a strong desire to help those around her. Her own experiences give her insights in working with families at Housing & Hope because she has traveled the road that some of them are on now. She supports local families with children on their journey toward more stability for their families.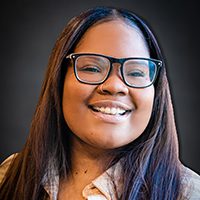 Whitley
whouse@trhome.org
Voucher Housing Advocate
As a member of the Voucher Program, Whitley supports families and their children with resources that build on their foundation of stable housing. In her role as a Housing Advocate, Whitley strengthens relationships with the families she serves and strives to have an authentic connection to foster growth and empowerment. When working with clients on their short and long-term goal setting, she develops an achievable plan for families to succeed at their own pace. 
Whitley draws knowledge and inspiration from local grassroots organizations and enjoys having authentic, community conversations. As one of several Voucher Program team members, she believes wholeheartedly in our mission of empowering families.