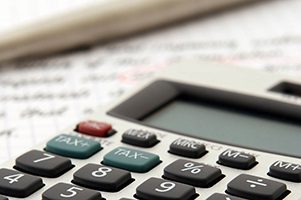 There is still time to make a donation to The Road Home Dane County. Learn more from our community partner James Graham from RSM.
By James G. Graham, Principal, RSM US LLP
As the end of the year approaches, December has historically been a time for charitable giving and locking in charitable tax deductions prior to year-end. If you are still pondering whether you can make tax deductible donations to your favorite charities, keep these items in mind:
Charitable donations can be in cash or property or based on out-of-pocket expenses for volunteer work. For volunteer work, you can deduct actual expenses and 14 cents per mile plus tolls and parking.
If you intend to make a sizable donation to a charity and own appreciated stock, consider donating the appreciated stock since your deduction is based on the fair market value of the stock at the time of the donation and you avoid tax on the unrealized gain.
If you itemize, you will receive a federal tax benefit based on your marginal tax rate, and Wisconsin tax credit equal to 5% of your donations.
If you do not itemize, you will still receive a federal tax deduction up to $300 of cash donations "above-the-line".
If you make donations online, the amount donated is tax deductible in the year your credit card is charged, e.g., if you charge your credit card by 12/31/2021, the donation is tax deductible for 2021.
If you make your donations by check via US mail, the amount donated is tax deductible in the year of the US postmark.
If you desire to obtain the tax benefit for charitable donations in 2021 but disburse to charities in a later year, consider using a donor advised fund.
If your donation is worth $250 or more, be sure to obtain written acknowledgment from the charitable organization to substantiate the donation amount. Without written acknowledgment, the donation is not tax deductible.
For 2021, there are tax incentives for every taxpayer that encourage donations to charities whether they itemize or not. Hopefully taxpayers will take advantage of this tax incentive by the end of the year.
Donate online today and make a difference for local families with children struggling with housing insecurity.