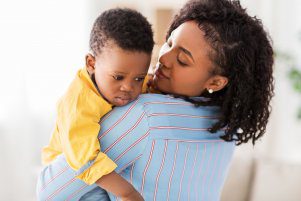 Working with staff from The Road Home helped Ms. Thomas's family overcome barriers, maintain stability and achieve their goals.
by Ms. Thomas
My name is Ms. Thomas and I have been working with The Road Home for just over a year. I want to start by saying I have had a very pleasant experience with the staff so far. I have had quite a few barriers during this journey and all of the staff I have had the pleasure of working with have been extremely supportive in whatever way they can.
When dealing with homelessness in the city of Madison, there's a group of changes presented with that particular life challenge in itself, but through the help of the support system I have had at The Road Home I have achieved every goal I set. My family and I have been nothing but impressed with the response times and effective communication to get things taken care of. Just over a year ago we had no idea where we would be and how things would have played out but through a pandemic and all I felt so much support and genuine care and we appreciate that so much. The staff I dealt with never made us feel like another problem or case on a desk and I'm so very thankful for them. My family and I have been in stable housing since October of 2019 and have been in a pretty good place since and if there was help needed we got it. If you let them see you have ambitions and drive, you will see that they will show you the support and help as much as possible.
Thank you once again to the staff who supported us with so much care.