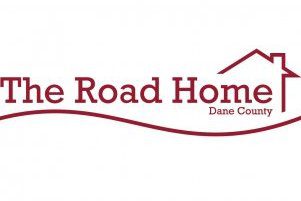 A year has passed since George Floyd's death. The Road Home continues to honor his life and so many others we have lost with our commitment to ending racial injustices in our local community.
As we have sat with the Derek Chauvin guilty verdict since last week, The Road Home wants to reiterate our commitment to anti-racism and working against the systemic injustices facing Black lives. Like many around the world, since George Floyd's tragic murder almost a year ago, we have deepened our conversations as an agency and shaped stronger intentions to combat white supremacy as it relates to our work, and beyond.
While last week's guilty verdict was a step in the right direction toward accountability, it is only a partial victory in the pursuit of justice. Black and Brown people have been and continue to be viewed and treated differently every day. We must continue to hold our police and criminal justice systems, as well as our other local and national systems (particularly our housing system), accountable to eliminate these differences and create communities free from racism.
It is also important to note that often, including throughout the recent trial, people assign value to human life based not only on people's skin color but also on experiences like substance use disorders, mental illness, and homelessness. At The Road Home, we do not believe people having these experiences are any less important, and someone's health or housing situation should never justify unfair or unequal treatment.
During or in the time since Derek Chauvin's trial, more Black and Brown lives have been lost to police. Daunte Wright, Adam Toledo, Andrew Brown, Jr. and Ma'Khia Bryant's families may or may not get the bit of justice that George Floyd's family did. None of them will ever see their loved one again. The Road Home holds these families, and the countless others waiting and hoping for justice, or who never got it, heavy in our hearts. We are committed to not loosing the momentum that George Floyd created around the world. We will continue striving to create a Dane County, and a world, where Black lives, every moment of every day, matter.

Kristin Rucinski
Executive Director, The Road Home Dane County