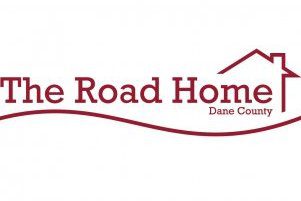 Our deepest condolences go out to George Floyd's family. In our work, we see how racism has created and perpetuates deep housing disparities, including in Madison.
The Road Home's deepest condolences go out to the family of George Floyd after last week's murder. Our hearts are heavy for him and every person who has lost their life due to anti-blackness.
Our country has experienced 400 years of policies and social constructs that too often have been designed to keep black lives at the bottom. To those who have survived the effects of centuries of these actions through undeniable strength, courage and bravery – The Road Home stands with you, alongside you, against racism of any kind. We recognize many of you are emotionally, mentally and physically exhausted after experiencing generational trauma. We are here to support you.
In the work we do every day, we see how racism has created and continues to perpetuate deep housing disparities, including right here in Madison. Sometimes, homelessness is the result of current implicit or explicit bias not to rent to a family because they are black, or not to give a loan to help on the path toward homeownership. Neighborhoods and communities are shaped by these decisions, and intertwined with centuries of systemic injustice in our education system, criminal justice system, healthcare system, employment practices, and financial system.
Making a statement is important so families in our programs, our staff, our donors, our partner agencies, our funders and our community at large know The Road Home stands against racism. At the same time, we know actions are more powerful than words. We will continue working every day to fight injustices in housing and every aspect of life, including the right to feel safe in your home, to jog in your neighborhood, to birdwatch in a park, and to, simply, live. We ask everybody to hold us accountable in our efforts as we all move together toward change.

Kristin Rucinski
Executive Director, The Road Home Dane County