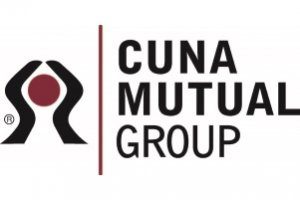 A three-year grant totaling $525,000 from CUNA Mutual Group Foundation opens new possibilities for decreasing family homelessness in our community.
The Road Home Dane County, which provides supportive services and housing programs for families with children who have experienced homelessness, has received a three-year grant totaling $525,000 from the CUNA Mutual Group Foundation. This is the single largest grant in The Road Home's 19-year history and will be used for the organization's education services, case management and capacity building in 2019, 2020 and 2021.
"This transformative gift will impact the future of children in our programs who face some of the highest barriers to housing stability and academic success," said Kristin Rucinski, The Road Home's executive director. "It will help us increase our capacity to serve additional families and address racial disparities and other underlying causes of homelessness. We believe CUNA Mutual Group Foundation's leadership gift will inspire others who share a commitment to ending family homelessness."
"The CUNA Mutual Group Foundation is proud to make this leadership gift to The Road Home," said Cedric Ellis, Foundation president and CUNA Mutual Group executive vice president of enterprise services. "This gift reflects our company's goal to help people achieve financial security at all stages of life. We believe access to basics like food, affordable housing, and educational opportunities, such as those provided by The Road Home, can help end family homelessness in our community."
Each year The Road Home helps over 170 families including 400 children find and maintain stable housing. The organization currently offers 8 housing programs for both families who have experienced a short-term crisis or roadblock to housing and those who have been homeless for longer periods of time. Case managers meet regularly with families to set and achieve goals in the areas of employment, education, mental and physical health, relationship building and securing basic needs such as food, clothing and transportation. An education specialist assesses student progress, refers families to early learning programs, advocates with teachers and school administrators, and provides transportation, emotional support and practical assistance. Over 90% of families working with The Road Home maintain their housing for a year or longer—a significant milestone for families experiencing homelessness.