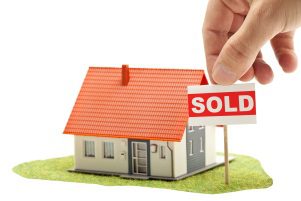 After months of homelessness, Amber and her children moved into one of our housing programs. A few years later, Amber was ready to try for her dream – home ownership. 
In 2015, life took a turn Amber* hadn't expected. She and her four young children ended up homeless. Amber continued working her full-time job, caring for her children and looking for housing as the family stayed at the Salvation Army and other shelters for several months. "At times it felt hard," Amber said, "but one day my family and I finally got a break. We were approved for one of The Road Home's housing program called Housing and Hope." A few days before Christmas, Amber and her kids moved into their new apartment. "It felt really good to be able to spend Christmas in our new place, cook Christmas dinner and watch my children open their presents," Amber said.
A few years later, Amber felt her family was ready for the next step—home ownership. She spoke with Belinda, her case manager at The Road Home, who helped connect her to others who could help with the process. Amber took some classes with The Home Buyers Round Table, met with someone from Old National Bank and then contacted a realtor. On October 19 of last year, Amber closed on her new home. "I wake up in my new home every day and I still can't believe it," Amber said. "I know it has happened for us and it can happen for anyone who follows their dreams."
Thank you for your support that makes successes like these possible for Amber and for others. In 2018, together we helped 177 families including 400 children transition from homelessness to housing. We can't wait to see what we can accomplish together in 2019.