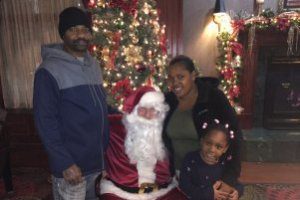 Because of your generosity, we were able to help Philicia and her family find a place to call home. Her daughter's happiness makes her feel complete.
Dear Road Home,
Thank you so much for helping my family and me overcome homelessness. Even though being in the program we never felt that way, it always felt like home. The staff and volunteers welcomed us with open arms and warm hearts. The Road Home also helped to furnish my two- bedroom apartment. I remember when my four-year old daughter Avah came home from school. She was so happy to have her own room with a bed in it and with all her toys. She said "Come get me when it's time to eat." That made me feel so complete. Now I work at the school my daughter attends and am about to take classes to further my education in the field that I'm working in.
Thanks to The Road Home for all the support given to my family and me.
Sincerely,
Philicia