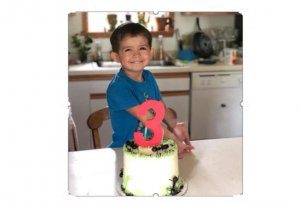 We love watching families in our programs reach their goals. For example, Carrie went from homeless to a successful bakery owner. 
At The Road Home, one of the things we enjoy most is the opportunity to celebrate successes with families in our programs. Often, these families come to The Road Home at a point of trauma in their lives. Yet, in time many of them are able to achieve their goals of obtaining stable housing, securing employment and reaching educational milestones.
Carrie and her family have had a lot to celebrate in the last few years. In 2012, Carrie and her children came to Madison in the hope of opening a vegan bakery. But after Carrie's attempt at starting a bakery failed and her housing situation was no longer sustainable, the family found themselves homeless and living in her van. That's when Carrie got in contact with The Road Home. With Carrie's hard work and determination and with some resources and support from us, Carrie was able to move into stable housing. "With the help and guidance of The Road Home, I was able to get into housing, get stability – and it was all up from there," Carrie said. Six years later, her family is still in housing. And Carrie has started her bakery – LushLife Vegan Bakery that serves delicious vegan cupcakes, cakes and other desserts. The photo above shows just one of her satisfied customers.