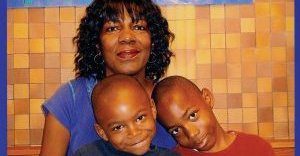 After working at a stable job for 15 years, a turn of events left Dianna and her two grandsons with nowhere to go—except emergency shelter.
Dianna had been working the same job as an emergency room dispatcher for over 15 years at a Madison area hospital when a family health crisis demanded her full attention. To provide the care needed for family members, Dianna saw no choice but to quit her job. During this time, Dianna's daughter was incarcerated. Dianna got custody of her young grandsons—ages 7 and 5. With no stable income, she was ultimately evicted.
After spending time at the YWCA shelter in Madison, the family transitioned to The Road Home Interfaith Hospitality Network (IHN) Shelter program. Dianna got along well with the families in shelter, the staff, and volunteers. Because she was a grandmother with a lot of life experience, the younger parents in shelter often looked to her for advice and encouragement. While in the IHN Shelter program, Dianna worked hard to find steady employment again. She also spent countless hours with school staff, psychologists, therapists and others to get the needed support for her grandchildren. Still, feelings of hopelessness and exhaustion began to affect even Dianna's bright spirit. Finally, she was accepted to the Second Chance Apartment Project and was able to move from temporary shelter to permanent housing.
Once in their new apartment, Dianna and the boys began to thrive. Both boys exceeded expectations in school and got along well with their peers. Dianna appreciates the love and support she received from The Road Home's staff and volunteers, especially at a time when she needed it most.