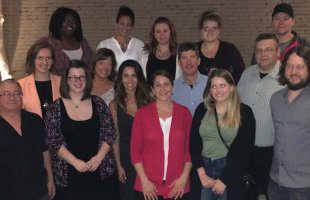 Stone House Development, a business with a long history in helping families in need find affordable housing, found a natural match in The Road Home. 
Stone House Development, Inc. has been developing and managing affordable housing for over 20 years. For the first time we are partnering with The Road Home on our newest apartment complex, The Breese. The Road Home provides supportive services that allow homeless families with children to find and stay in permanent housing. The collaboration of the two organizations is truly a match made in heaven.
Beyond the scope of the business operation and the physical buildings, the founders of Stone House Development – Helen Bradbury and Richard Arnesen, along with their employees– have been devoted to providing much needed support to the groups and agencies that have a similar dedication to providing homes to individuals and families in need. Not only has Stone House Development provided financial backing to supportive agencies like The Road Home it has worked to encourage other businesses – including its commercial tenants and individuals in the community – to also provide financial and in-kind support.
We are so excited to welcome our first families to Breese Apartments this January. They will be moving into a welcoming neighborhood and a new townhome that is attractive and comfortable. We are all working to ensure that "our" families are proud of where they live and will contribute to their new neighborhood in meaningful ways.
The Stone House staff has enjoyed getting Breese ready and is honored to be working with The Road Home and the families they serve.