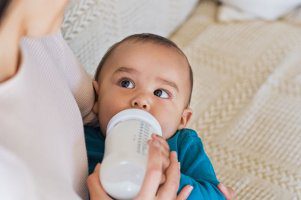 Becoming homeless is always traumatic. For Shawna*, the mother of a teenage daughter and an infant son who needed numerous surgeries, it was particularly difficult. For this family, the turning point came when they were able to secure a spot in Healing House, a new program that opened earlier this year.
Healing House is a recuperative care facility for homeless families, the first of its kind in Wisconsin. It provides a safe place for families when someone needs to prepare for or recover from a medical procedure, childbirth, hospitalization or something similar. More than just a shelter, Healing House is open 24 hours a day, offering care to families in need by medically trained staff and volunteers for up to 28 days. The eight-bed facility provides families with three meals a day, child care assistance and case management. This program is a joint effort through MUM (Madison-area Urban Ministry) and The Road Home. The Road Home case managers work with families during their stay to develop a plan for securing and maintaining housing after they leave Healing House.
Shawna's infant son had two surgeries while the family was homeless. Staying at Healing House provided much-needed care for Shawna's son and significantly reduced her stress. With their immediate needs covered, Shawna was able to focus on working with a case manager to secure housing. Meanwhile, Shawna's son had two more surgeries. Even with her son's health challenges, Shawna was able to quickly locate housing. A little less than one month after their arrival, Shawna and her family moved into Rapid Rehousing. Here, they will receive a small rent subsidy and case management services for the next year while they recover and stabilize.
Thank you for your support that makes programs like these possible.