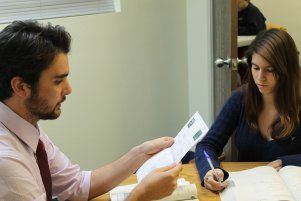 Through Heart Room, one of our housing programs, a mother and her four children have found stable housing and have the resources to set and achieve goals for the future.
We love seeing the community work together to help families be successful. A great example of this is Heart Room, a pilot program launched by Orchard Ridge United Church of Christ (ORUCC) to help families with young children in our community find and keep stable housing. The program involves joint effort from The Road Home, Early Childhood Initiative (ECI), and Joining Forces for Families (JFF). Here's the story of one of the Heart Room families:
Lisa* is a single parent of four children, ages six to sixteen. After her divorce, Lisa found herself facing financial challenges and debts as well as parenting challenges. When Heart Room began working with Lisa, the family was at risk of becoming homeless. With the resources and support offered through Heart Room, Lisa was able to set goals and make real progress toward stability.
Because of Heart Room rental assistance, the landlord was supportive of the family moving from a two-bedroom to a three-bedroom apartment, giving this family of five a little more space. Heart Room financial assistance also took some pressure off Lisa so she could work to clear her debts, an immediate priority for her. Lisa's next goal is to get a better job. An ORUCC member who is an employment and education specialist is working with Lisa on this goal. Another volunteer, a college science professor, is helping Lisa's 16-year-old daughter with algebra and chemistry, as well as helping her recognize longer term educational opportunities and setting a course to reach these. We are grateful for the commitment of many people in our community to making sure every child has a home.
*Name has been changed to protect the family's privacy.