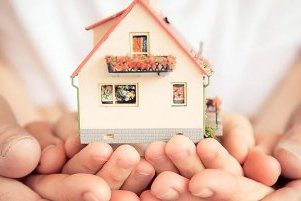 The Homeless Services Consortium of Dane County, of which The Road Home is a part, has issued a letter "to say THANK YOU to our neighbors."
Dear Neighbor,
The Homeless Services Consortium of Dane County would like to say THANK YOU to our neighbors. Homelessness is a complicated issue, which is only magnified by our current crisis. We have been astounded by the outpouring of support from our neighbors, whether that be individuals, private business, or the non-profits agencies. We realize that you are all stretching yourself beyond your usual comfort zone to care for yourselves while also assisting those that are most vulnerable.
The HSC began urgent planning in March, and in just a few short weeks we have been able to adapt services to better meet the needs of those we work with. This has been a result of our partnerships with you to keep our most vulnerable neighbors safe. We wanted to express our gratitude. Your efforts are noticed; your actions have filled us with hope and optimism. Whether you have given money, time, supplies, housing, or your business is helping to support our homeless community, we appreciate your efforts.
This has not been easy, we have overcome several hurdles, but our work is not finished. We know that this pandemic is not over. We know that when it is over, there will still be a lot more work to do. The Homeless Services Consortium has been and will continue to work and prevent homelessness in Dane County. We just wanted to pause to say thank you for all that you have done; you are appreciated. In a time of unpredictable changes and stressors, we are energized by your generosity.
In Gratitude,
Homeless Services Consortium Board of Directors