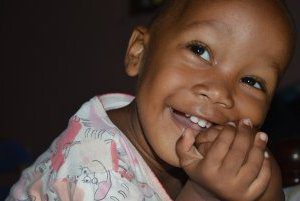 It's been 20 years since The Road Home Dane County first opened our doors. Thank you for joining our efforts throughout these years to ensure every child has a home. 
This April marks 20 years since The Road Home Dane County, then known as Interfaith Hospitality Network of the Madison Area, first opened our doors at our location in the basement of United Methodist Church. We began as an overflow shelter for families in which families stayed at 12 rotating "host" congregations with 22 "buddy" congregations to support them. A lot has changed in 20 years! Here are some highlights:
We've gone from serving 29 families, including 65 children, our first year to last year serving 175 families with over 400 children.
Last year, we phased out shelter in order to focus on permanent housing. We now operate 10 housing programs with another one opening soon.
We continue to expand our supportive and wrap-around services. All families meet regularly with a case manager. We provide educational support and classes on a range of topics as well as match people with appropriate counseling and other resources. Bilingual staff are able to work effectively with Spanish-speaking families.
We moved first to a rented space on East Olin Avenue and then last June to our very own building.
In the past 20 years, we have continued to grow and adapt to meet the needs of our community and to reflect improving best practices from across the country. Even as we make these changes though, our mission and vision remain the same. The Road Home came into existence to address family homelessness. Recent local point-in-time numbers have shown we are making a difference with family homelessness decreasing by 50% in Dane County in the past five years. Yet our work isn't done. We remain committed to ending family homelessness and ensuring every child in our community has a home. The other thing that hasn't changed is our reliance on our community for our success. We began at the initiative of a group of congregations who also provided financial and volunteer support. We continue to rely on the generosity of congregations, individuals, businesses and other organizations. Thank you for helping us grow!