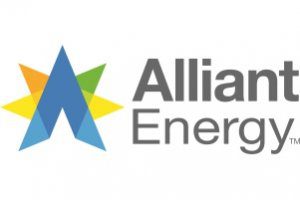 Alliant Energy's mission statement is "Powering Beyond." They support The Road Home because they see The Road Home helping families do just that. 
by Julie Bauer
Homelessness puts extreme stress on families and kids. In an environment like that, it's hard to see beyond your circumstances and hope for a different life.
Our mission statement at Alliant Energy is "Powering Beyond." It means looking past what's ordinary and expected and working toward something greater. The Road Home helps families do that.
Just read through a few recent stories on their website. A homeless woman moves into permanent housing, stable employment – and goes on to continue her education in an important field. A 5-year-old celebrates his birthday at home for the first time. Students' behavior and grades transform after a move into a safe new apartment.
Wow – that's why we give.
At The Road Home, skillful caseworkers guide families into a new chapter that exceeds their expectations. They take them beyond what they'd imagined for themselves.
Our Alliant Energy Foundation has been a primary supporter of The Road Home for the past five years. For our Foundation, helping families is a key focus area. When families stabilize, so does the community. The Road Home's work goes to the heart of so many important issues.
One of my favorite stories – published just this November– is about a little girl named Ava. After several months homeless, Ava's mom secured an apartment. Ava tore through her new home, shouting "It's a dream! It's a dream!"
That's the type of beyond we're talking about. We wish The Road Home all the best as they continue to raise stability and spark hope in families across Dane County.