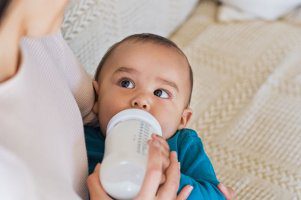 Many families in our housing programs have lost much of their incomes due to the COVID-19 emergency. We appreciate the response we've gotten so far from our community. Recently, we received a note from a family who had been given a grocery card:
"You guys always think of ways to help us, from baby resources, to helping with rent. It is such a blessing. The gift cards you provided will be used to get my baby formula while I am waiting for my WIC card. Now I can send my sister out to get formula for us because gift cards are easy to use. I can get the big can and my baby won't be hungry. I am so thankful. Please tell your donors thanks from my family."
If you would like to help vulnerable families during this crisis, you can donate basic items such as those found on our updated wish list. Wish list items can be ordered online to be delivered to our office at 890 W Wingra Dr in Madison, 53715. Monetary donations that we can use for rental assistance as well as for grocery and gas cards are also appreciated.