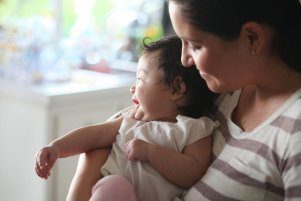 We have begun using funds from this transformative grant to help families maintain stable housing through a variety of programs.
Last November we were thrilled to announce that The Road Home Dane County had received a $1.25 million grant from the Day 1 Families Fund, to be used over five years. You can read our original announcement here. As Kristin Rucinski explained at that time, "This transformative gift will directly contribute to the reduction and prevention of family homelessness in our community over the next five years." We immediately formed a committee to help us determine the most effective ways to use these funds.  
We are excited to share with you how we plan to use these funds in 2021 and how we have already used some this year. A significant portion of the funds will be used for Mainstream Voucher programs. These include two partnerships that provide Section 8 vouchers to at least 50 families in our community, allowing families to pay no more than 30% of their income for rent. The first partnership is with the City of Madison's Community Development Authority and is designed to help families living in supportive housing move to other housing, opening up spots for families who are currently homeless. The second partnership is with the Dane County Housing Authority and targets families who are currently homeless. In both cases, HUD provides the Section 8 vouchers. Day 1 Funds will cover the The Road Home staff costs to provide case management to program participants. 
In addition, we have set aside some Day 1 funds for a COVID response fund, allowing us to directly assist families who have been impacted by the COVID-19 emergency and not return to homelessness. We also formed a "Ready to Rent" Fund. This fund will help us work effectively with landlords by offering incentives for them to rent to families in our programs including larger security deposits or funds to cover damages that might occur. Finally, Day 1 funds covered technology purchases that have allowed staff to work effectively from home during the pandemic.
These funds are unique to help us with new innovative programs, but we still rely on the generous support of people like you to fund our current programs. We will continue to meet and evaluate opportunities to use the Day 1 grant to make a difference for families in our community who have experienced homelessness.